Why, Who, What, Where?
Why?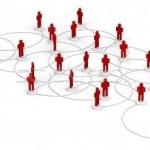 Although recent crises have brought a great strain to the Church they have also brought many within the evangelical constituency of the Church of Scotland together as never before. This has led to an opportunity to re-establish an orthodox and biblical foundation within the Church of Scotland. As a result, there is now a growing network of evangelicals within the Church of Scotland seeking to further these aims and objectives.
Who?
COSEN is open to members and adherents of the Church of Scotland. The leadership is a small core group who will facilitate the wider group with information through social media, the COSEN website, email and personal contact.
What?
We affirm the doctrines and confessional standard of our Church and as a network of individuals we are committed to seek the:
Renewing of the Church through the work of the Holy Spirit, prayer and bible teaching, affirming our confessional stance, encouraging one another, and sharing information through social networking, conferences and other gatherings.
Reforming of the Church and her structures through active engagement.
Reaching of the nation with the Good News of Jesus Christ in creative ways and supporting one another as we do so and praying and working within the structures of the Church to see more time and resources concentrated on mission and discipleship.
Where?
Across Scotland this network group are primarily connected through existing email list, social media and personal networking.   Twice yearly we plan to hold special days in different locations to bring people together for worship, encouragement and prayer.  We also encourage smaller groups to meet locally for mutual encouragement and prayer.